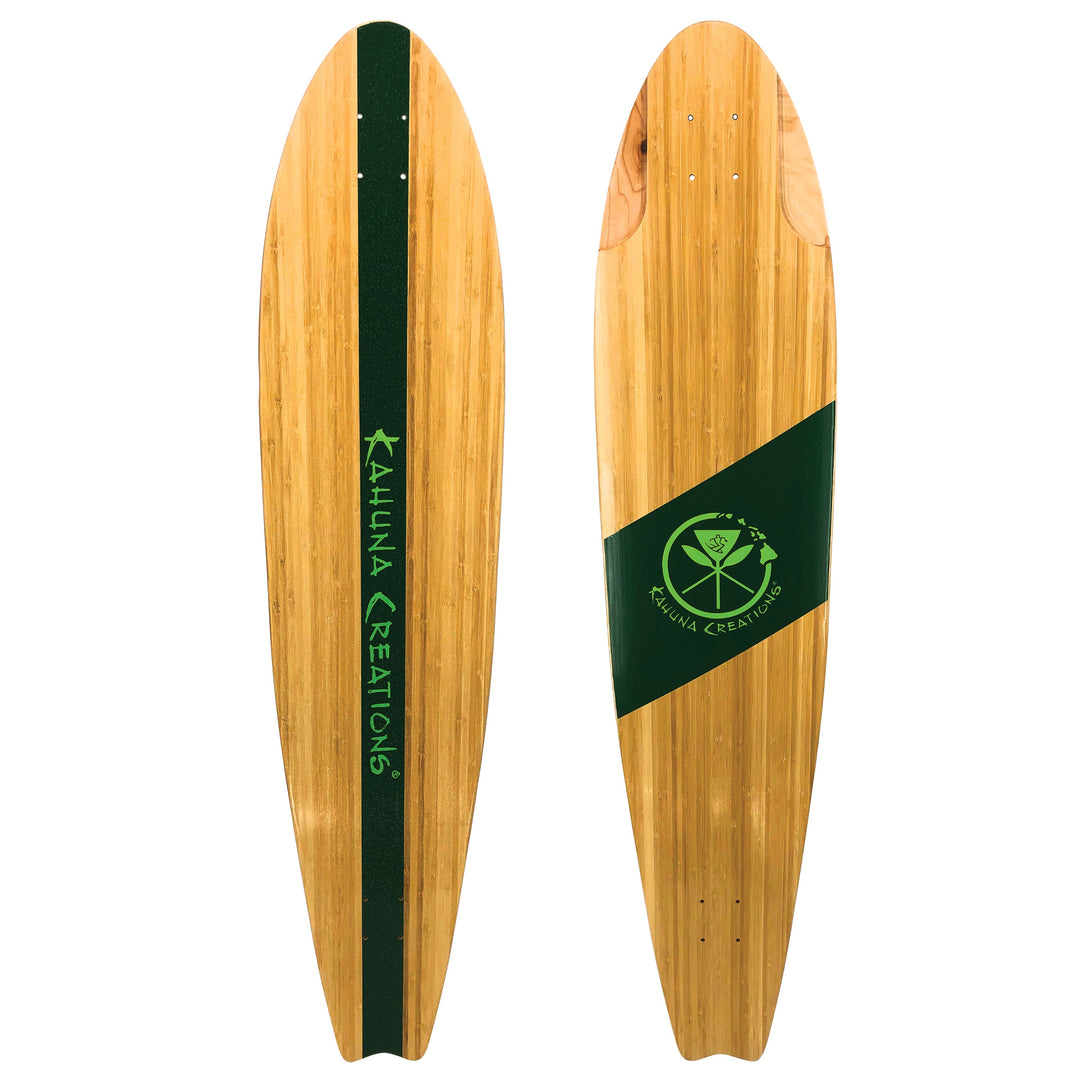 DECK ONLY Pohaku Bamboo 46" - 2nd
Regular price
$ 154.00
Sale price
$ 110.00
/
This boards rides like a dream but has to be discounted due to superficial blemishes (scratches, dents, missing paint and graphic defects).
Pohaku Bamboo DECK ONLY...NO WHEELS, TRUCKS, BEARINGS.
The Kahuna Creations' Pohaku Bamboo 46" is designed as our most fun and playful cruiser longboard for everyone! The shape and style feature a sweet mild spoon concave shape that flattens towards the fish tail. The shape also features a flexy, fun ride that is perfect to ride anywhere. This longboard is great for anyone that just wants to cruise and have a good time with a sweet shape.
Deck Specs:
Length: 46"
Width: 10"
Wheelbase: 34"
Wood: 8 ply Bamboo / Maple
Features:
Silica Sand Grip
Slight flex for a smooth easy going ride
Concaved board shape that flattens out on the tail for optimal control
300 pound recommended weight limit

**Discount codes cannot be applied to 2nd/Blemished products**